Our creations in the food sector

The food industry has many requirements: the cold chain, but also the cooking chain, hygiene rules, tasting areas and conviviality.
But with the organisation of numerous stands at the SIRHA, or at the SIAL, for the L'Architecture Communicante team, everything is possible!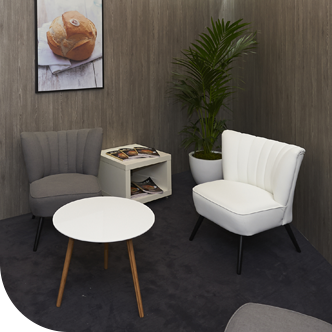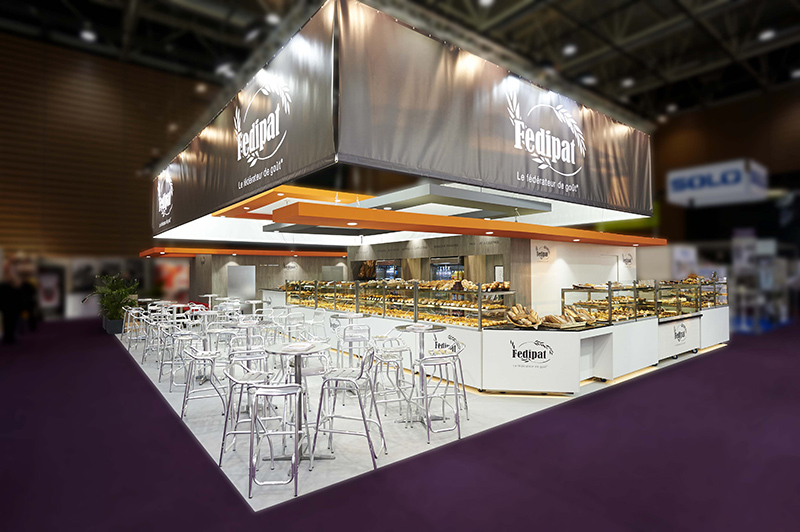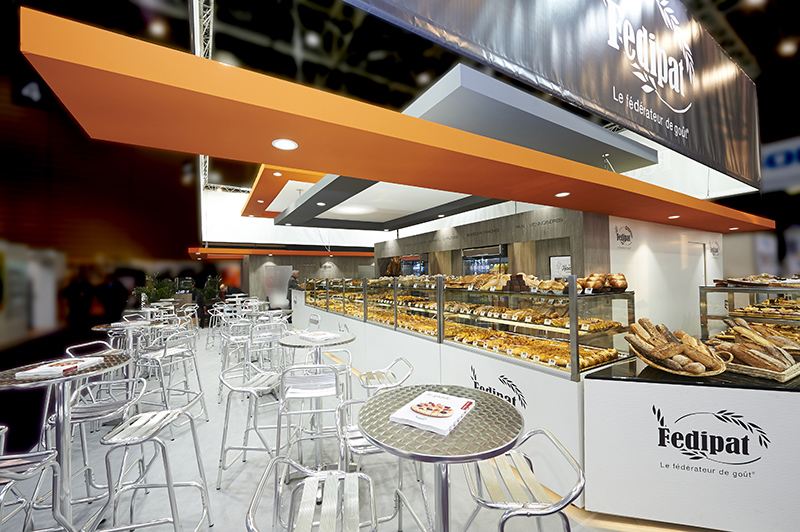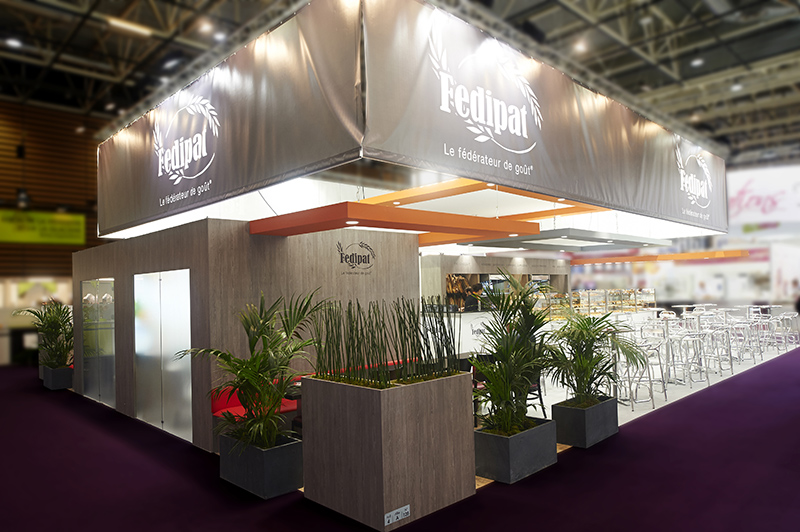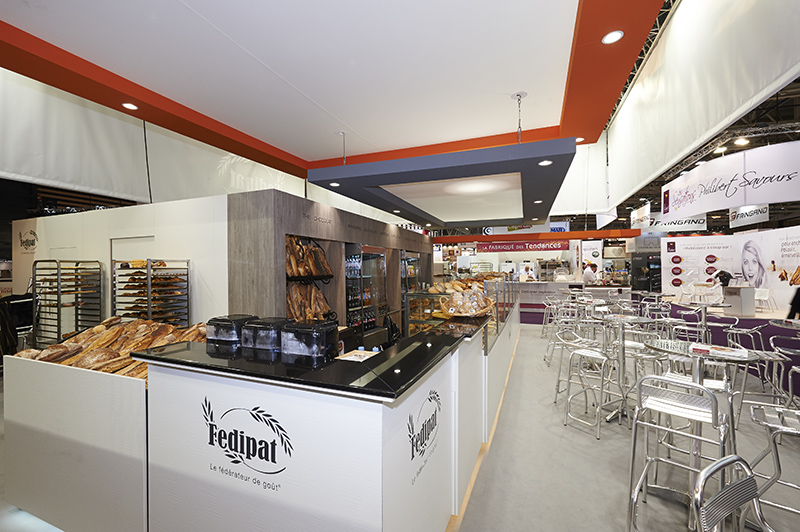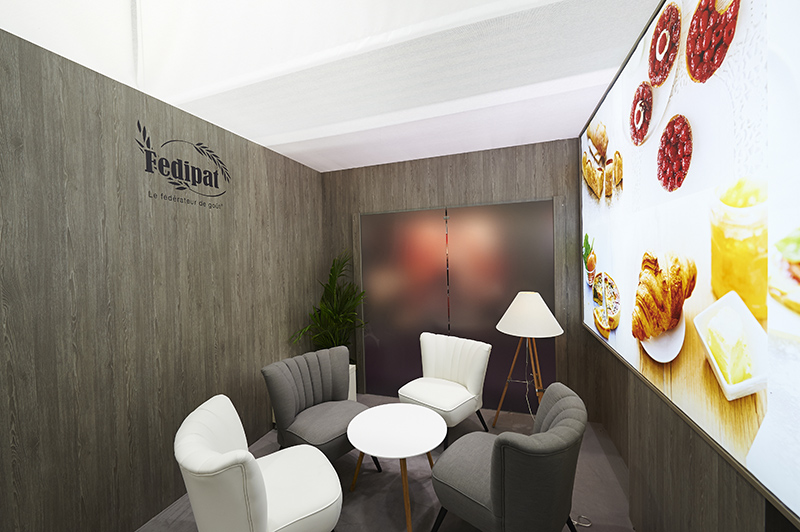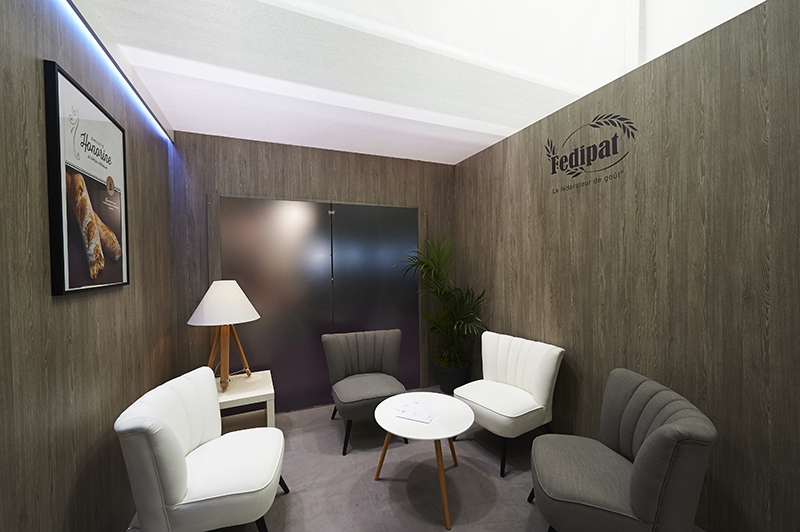 LEARN MORE
Paris Nord Exhibition Centre, Villepinte
Stand island shaped of 210m2 including a complete functional kitchen with oven, sprouting chambers, kitchen sink, water heater, shelves, work surfacefor the preparation of the products of about 25m2 with showcases and demonstration and discovery spaces, a priviledged tasting area, a VIP discussion space.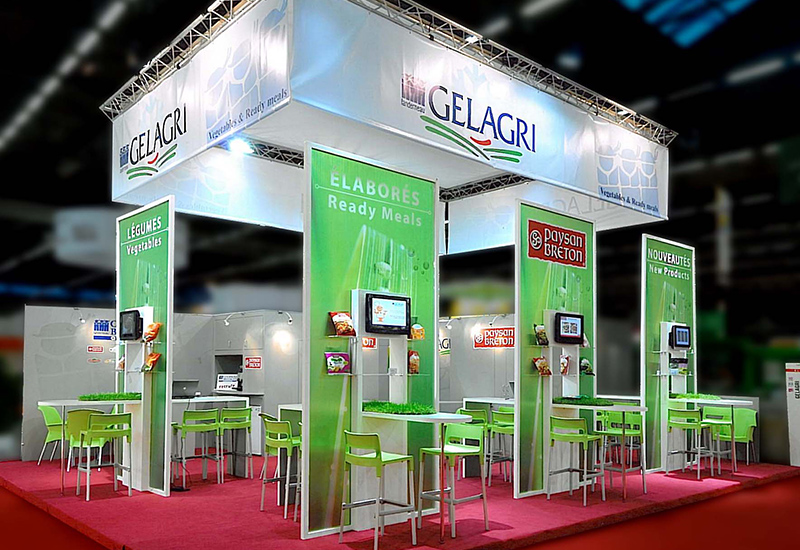 LEARN MORE
Paris Nord Exhibition Centre, Villepinte
Stand of 70m² open on 2 aisles
The particularity of this stand was a kitchen with hot and cold stations and food storage.
The constraints were to put forward four different ranges of products to receive the visitors in a privileged way around a table so that they feel considered and listened. A logistic part was present and important for the customer with the arrangement of the reserve and the maintenance of the products with the expenses.

Maison Vedrenne
VinExpo 2019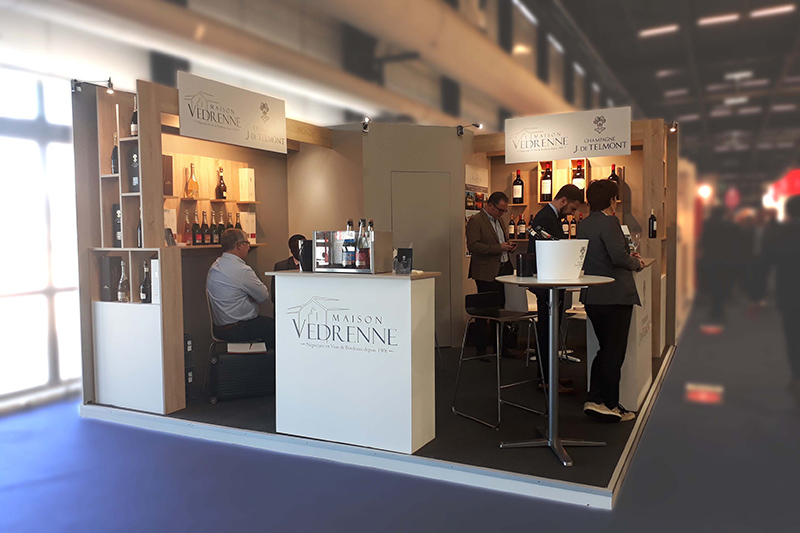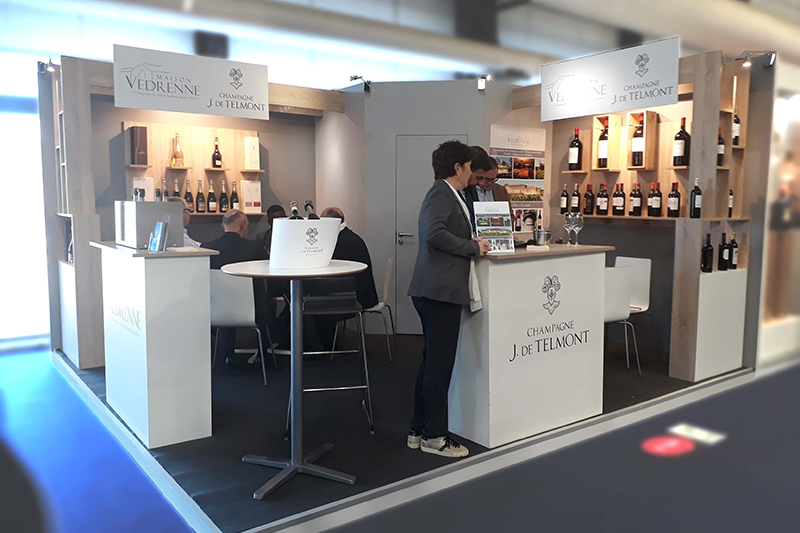 LEARN MORE
Parc des Expositions de Bordeaux
Stand of 18m² closed on 1 angle
Presentation of the various wines of the domain on 18m2 which was a constraint in order to have an effective and aesthetic stand, including a design of furniture of presentation for the products of the customers on a small surface of available installation.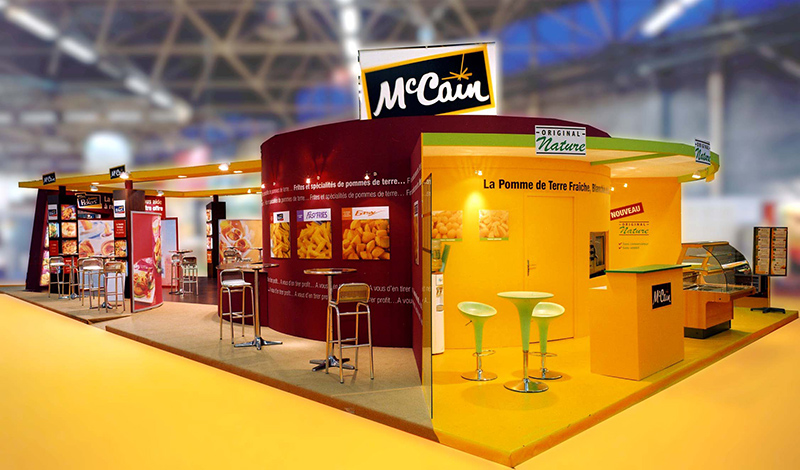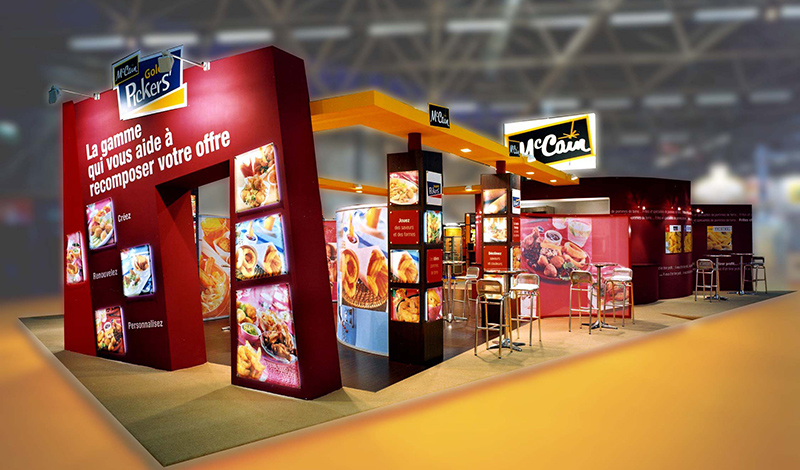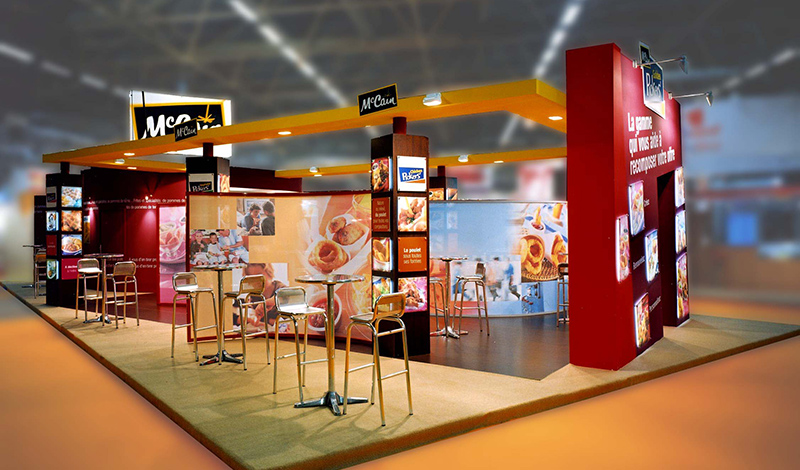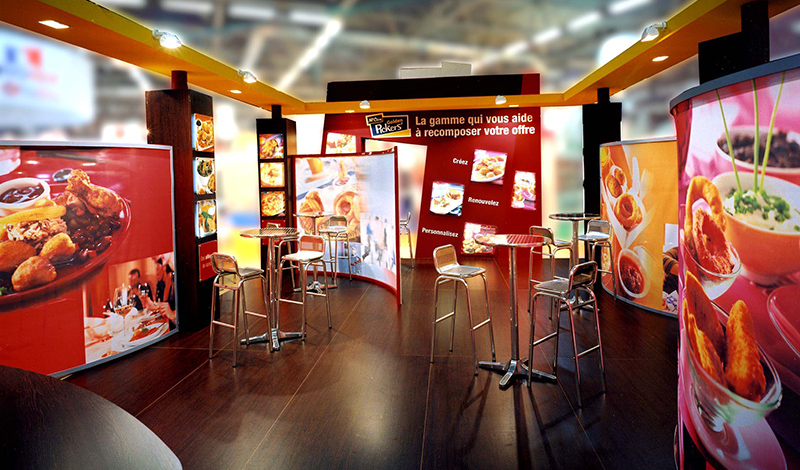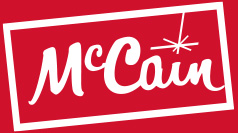 LEARN MORE
Lyon Congress Centre
Stand of 130m² island shaped with a functional kitchen layout including deep fryers and cooker hood for the presentation of the brand's products on the stand. Reception and presentation areas were provided for the new product ranges as well as a VIP area.

San Pellegrino
AG Lausanne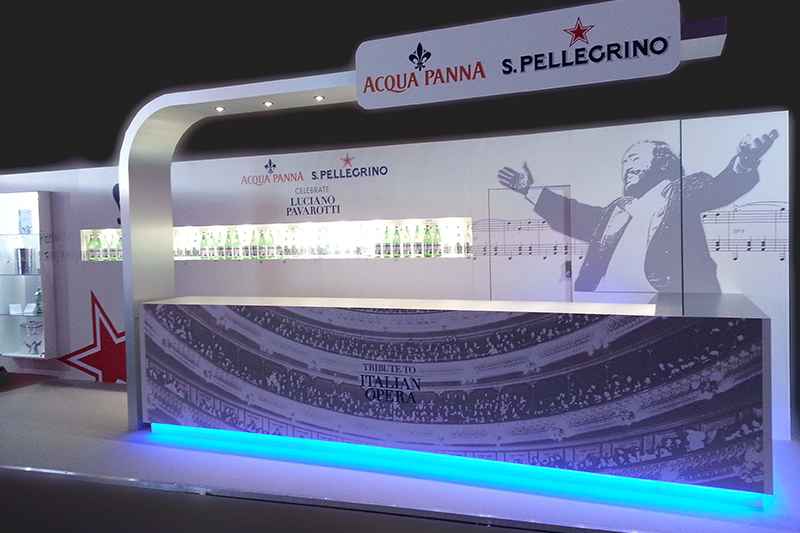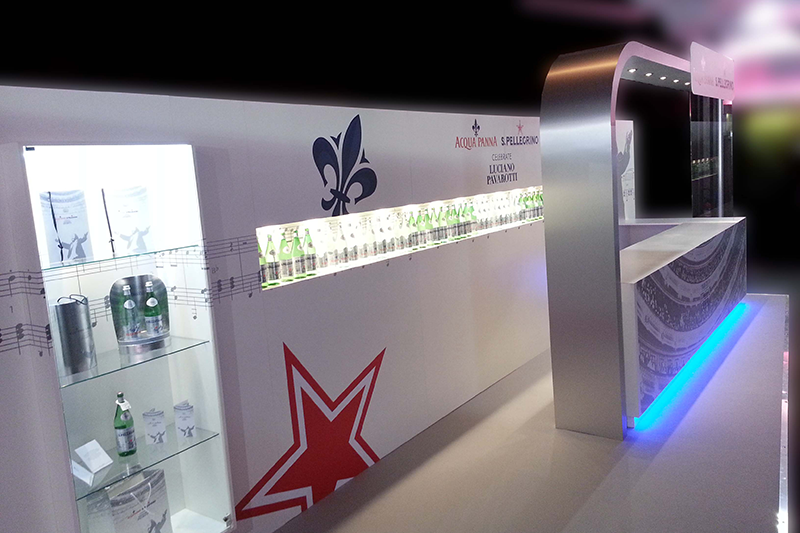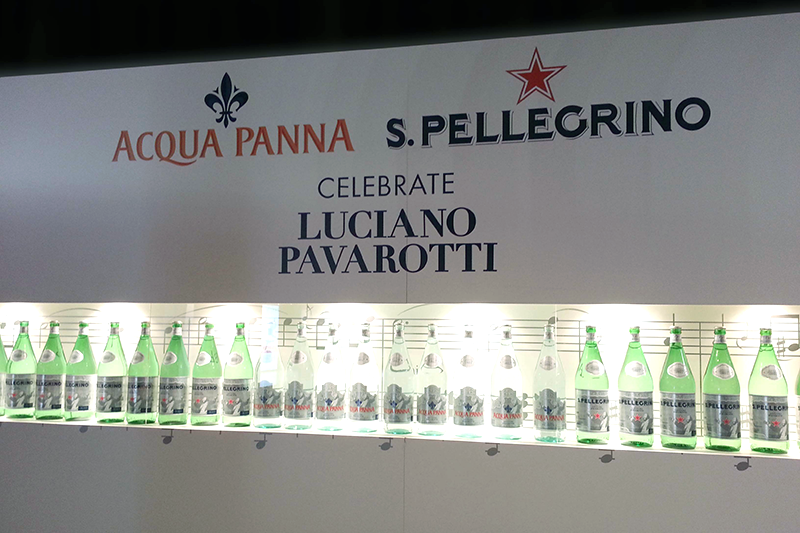 LEARN MORE
Event & VIP spaces
30m² stand for a presentation of the brand and the flagship products to the shareholders during the Nestlé general meeting in Lausanne. Tasting and introduction to oenology (tasting of different waters).