Our creations in the Industry & Transport sector

The industry sector brings together a multitude of extremely technical and specific professions.
L'Architecture Communicante's aim is to make each client's products accessible and attractive and to promote their know-how by creating made-to-measure event spaces, stands, etc.
Permanent event spaces during a trade show or modular and reusable spaces for several events, everything is possible.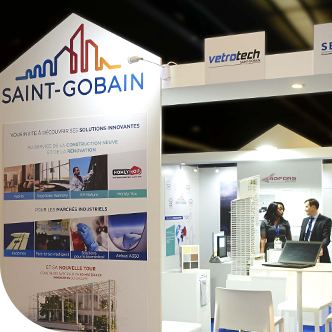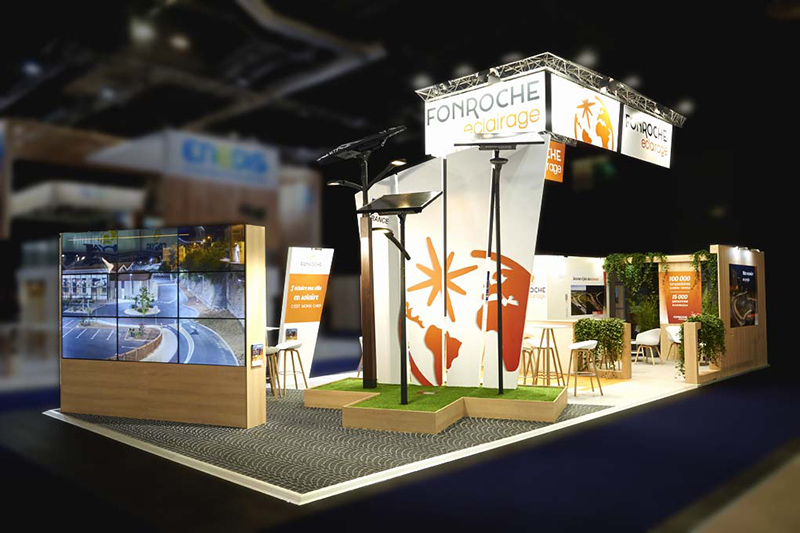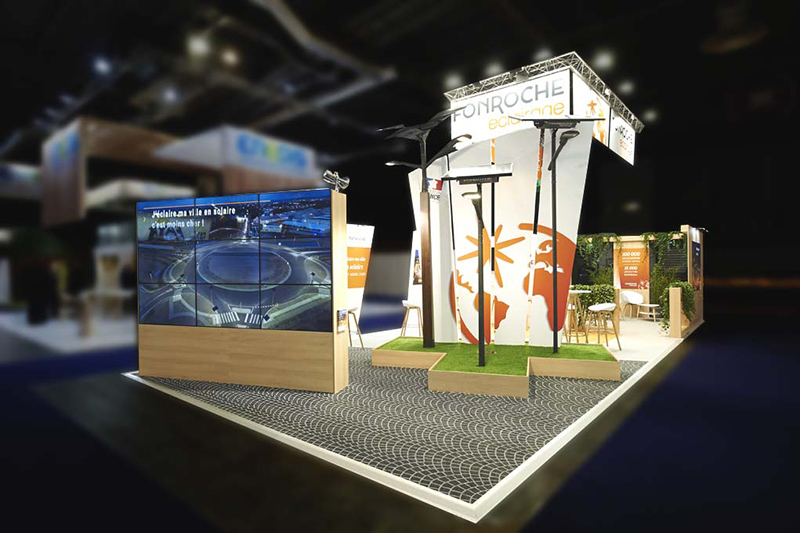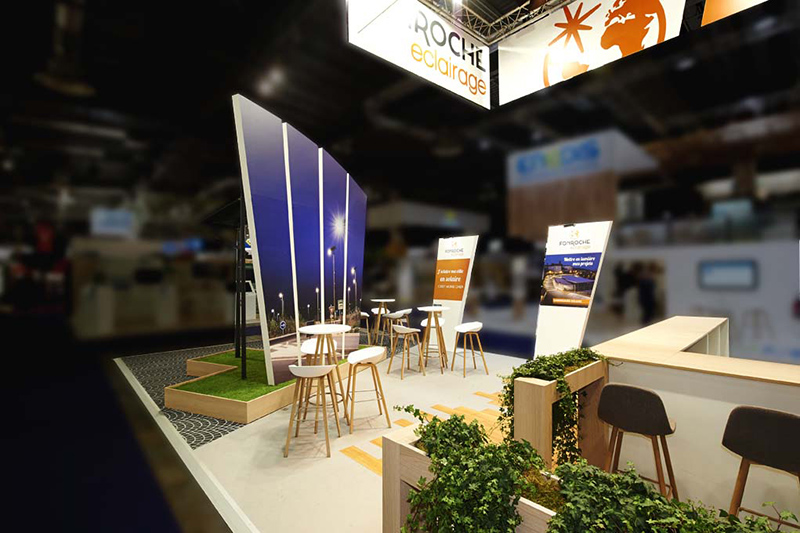 LEARN MORE
Parc des Expositions de la Porte de Versailles, Paris
Stand in a 78m² island
Showcasing three types of autonomous solar public lighting in a contemporary city environment.
The theme of the stand was ecology through energy saving. A VIP area at the back of the stand, a large format video presentation area at the front of the stand in order to draw the eye to this space which was intended to be both urban and city-like."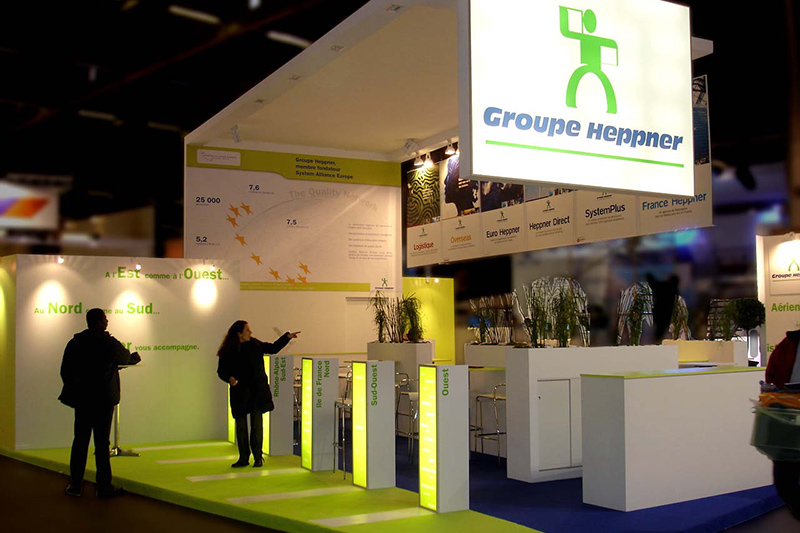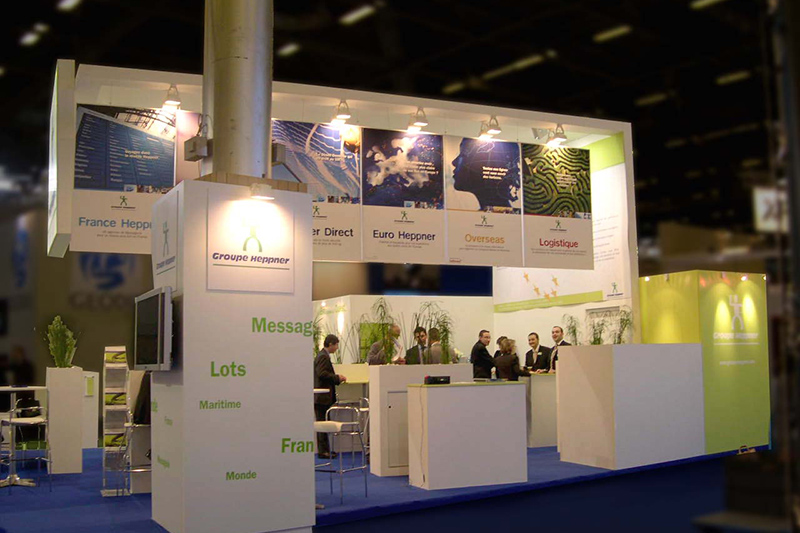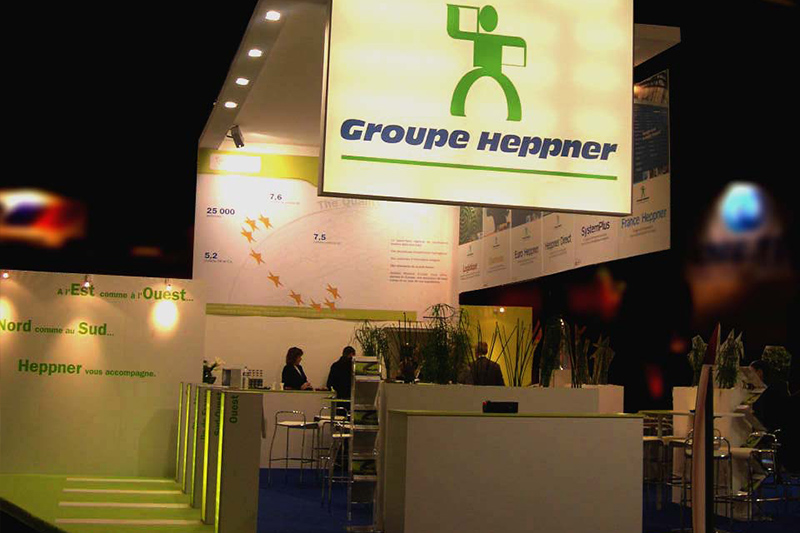 LEARN MORE
Paris Nord Exhibition Centre, Villepinte
Stand of 140m² open on 3 aisles

Presentation of the Heppner offer distributed around the stand. Use and promotion of the graphic charter. A meeting area was present as well as a counter. We wanted this stand to have a strong identity.

Saint Gobain Actionaria 2019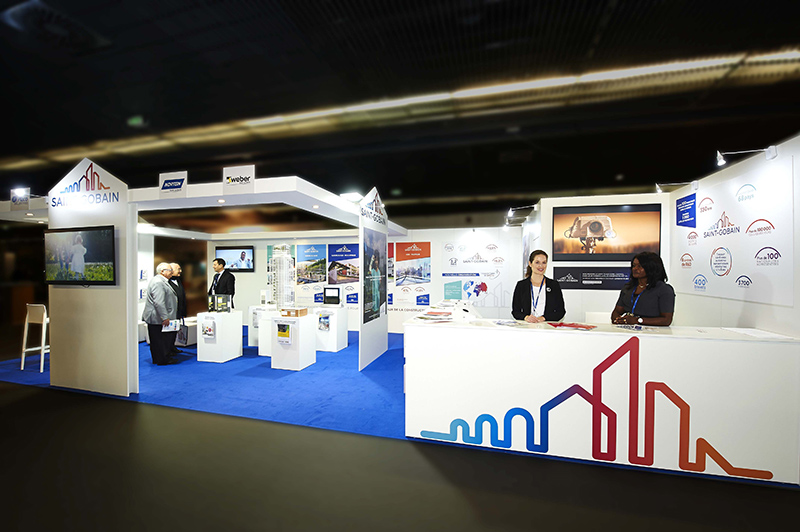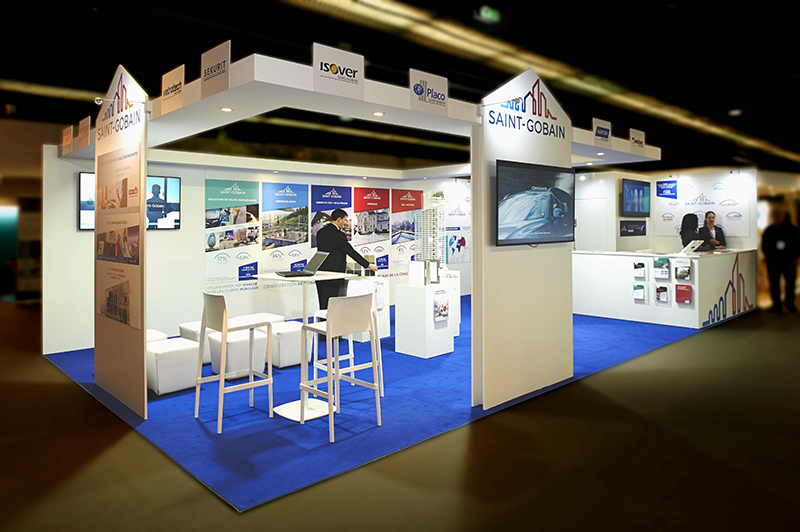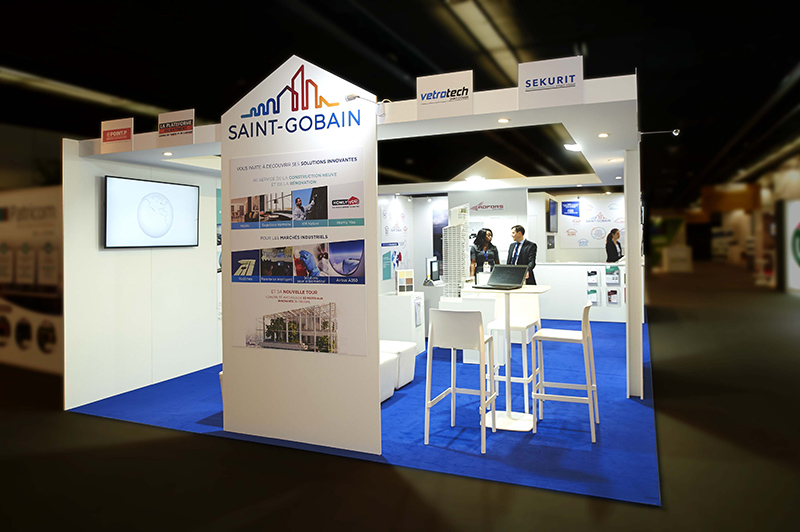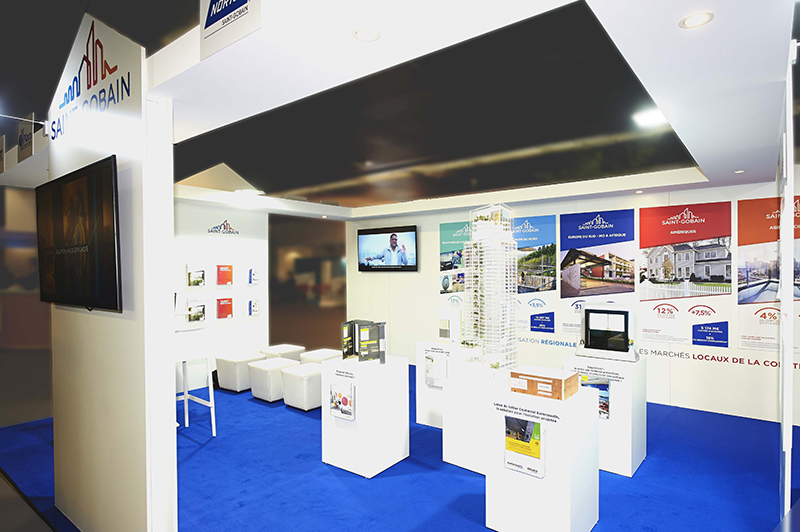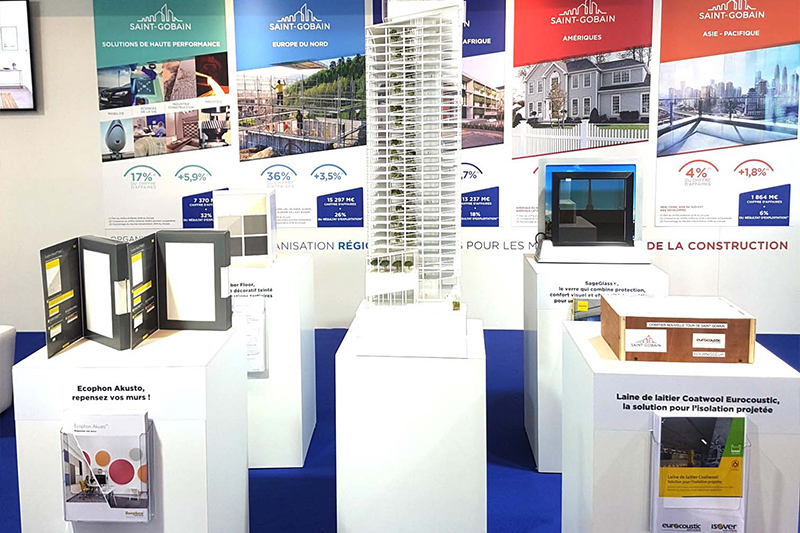 LEARN MORE
Congress center, Paris
50 m² stand open on 2 aisles
Special feature: presentation of the brands and some of the group's flagship products that were used in the construction of the Saint Gobain tower, as well as its model.
The stand is a meeting and information point with the shareholders. A large counter was present, encouraging conviviality during meetings with shareholders.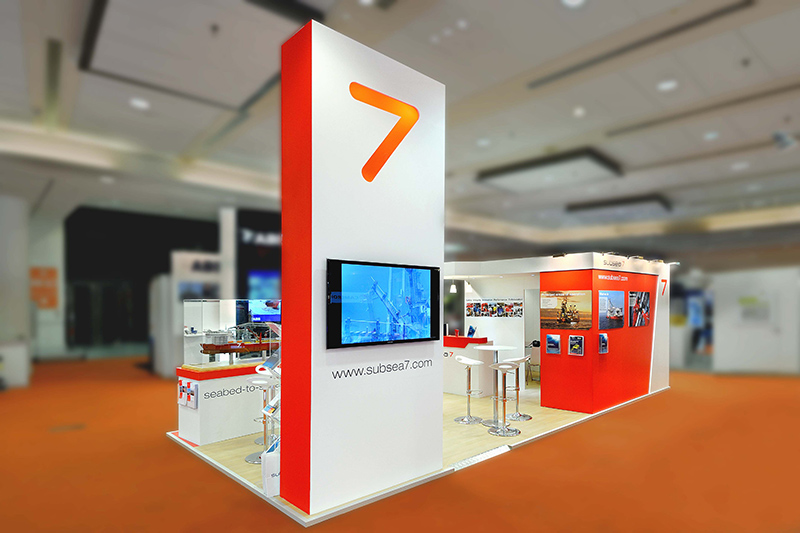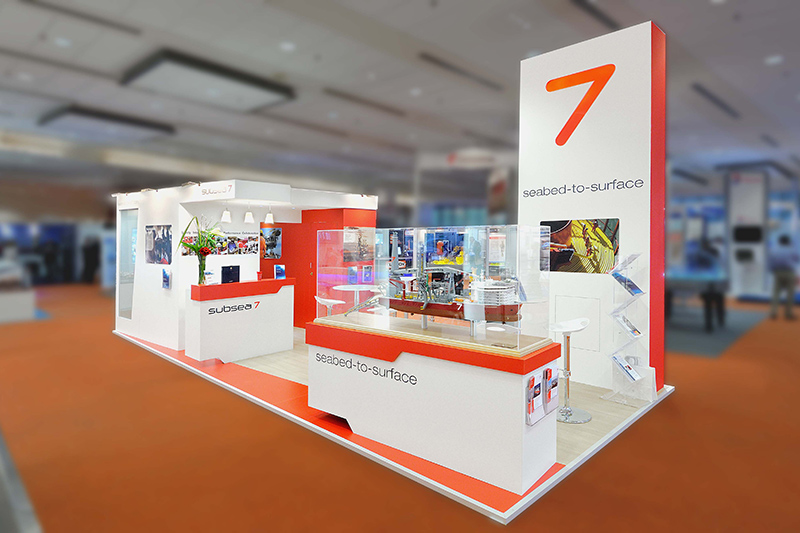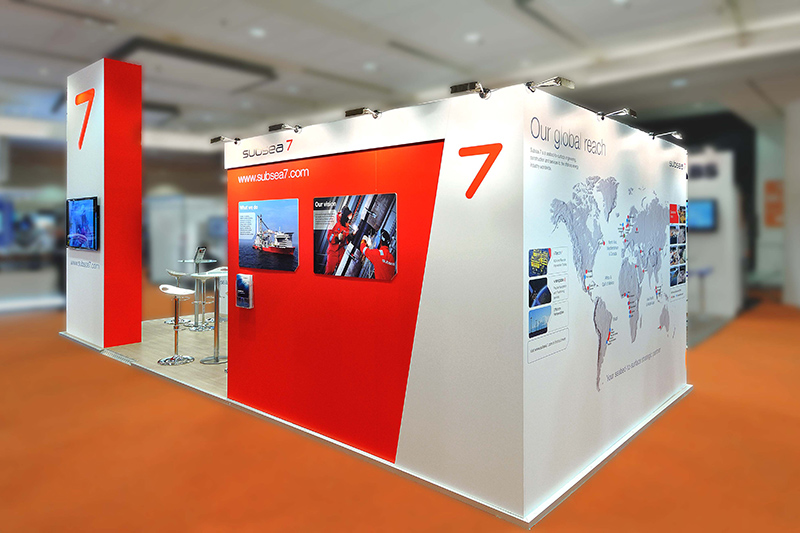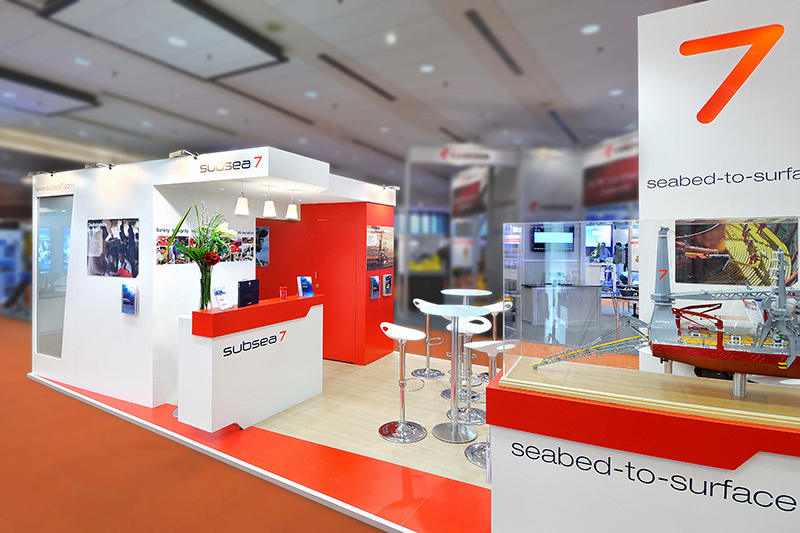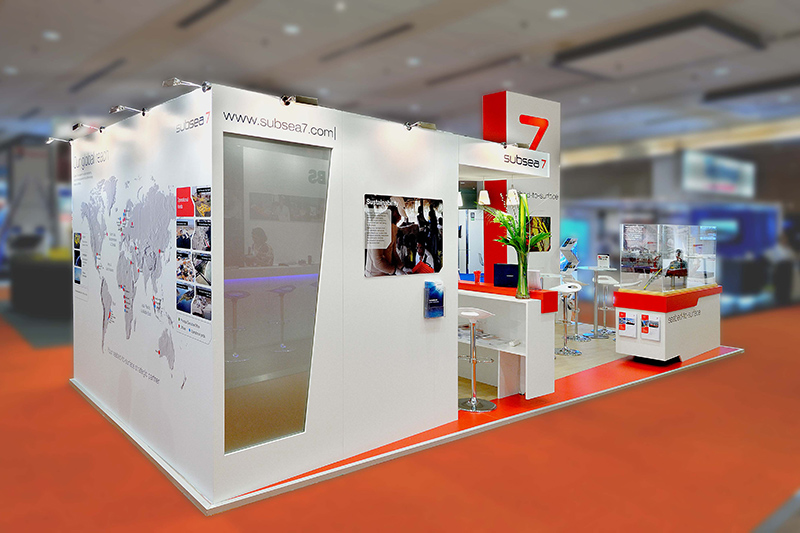 LEARN MORE
CNIT LA DEFENSE, Paris
28 m² island
The problem presented was how to promote the offshore specialist on an island stand?
Concept and work with the brand's graphic charter as a starting point, with a presentation of a model of a boat and a map of the international intervention situation.