Our creations in the Real Estate sector

Exhibitors in the real estate sector are often in need of aesthetics and design and have very high standards of quality finishes. Our concepts promote a very corporate image and respond to very functional aspects such as the presentation of models, videos, the creation of discussion areas, or logistical space. Since many years, L'Architecture Communicante designs and manufactures stands and event spaces for big actors abroad and in France on international fairs such as the MIPIM, the MAPIC, the SIMI, or the SIEC."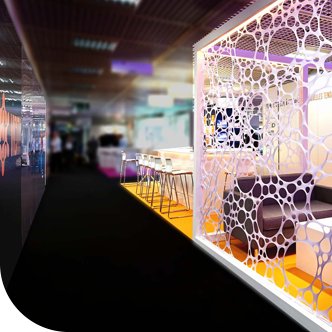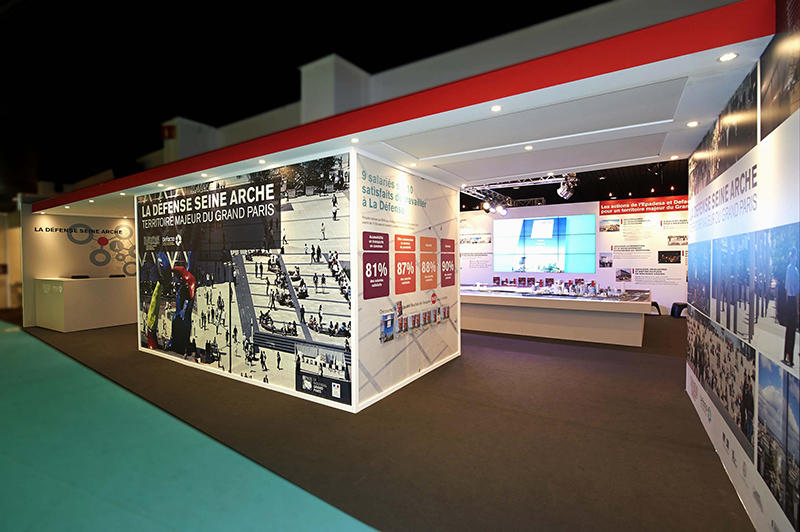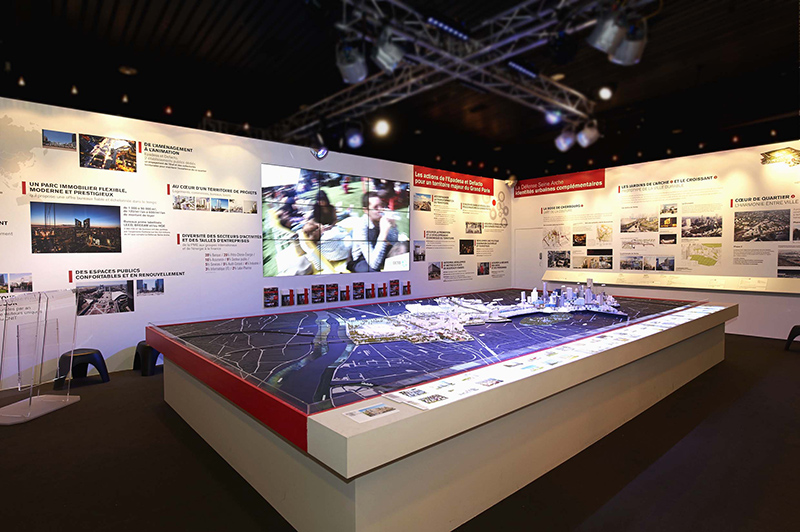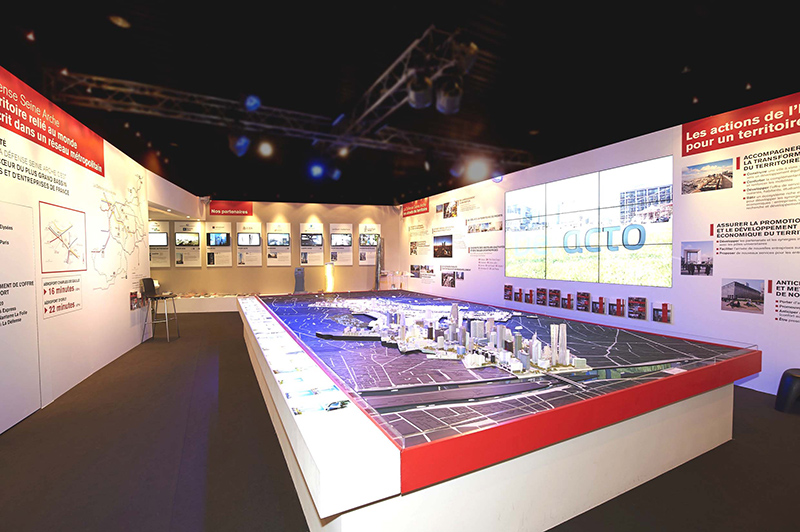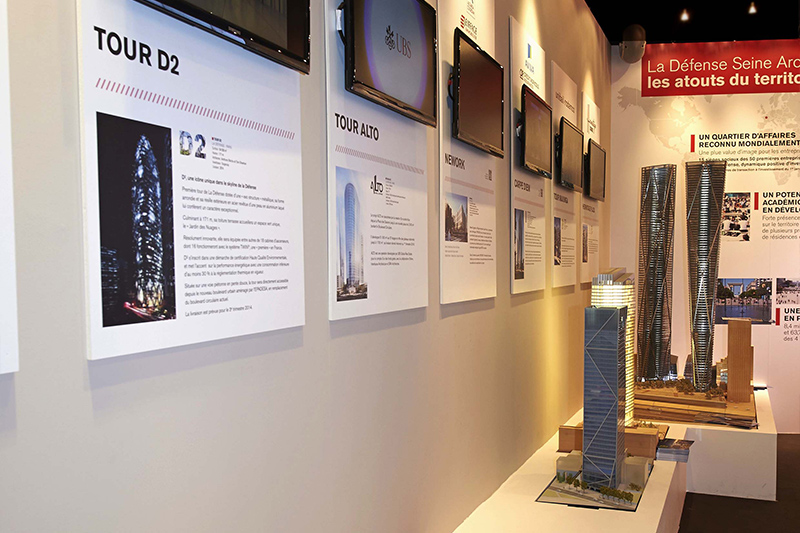 Learn more
Palais des Congrès de Paris
On a rounded and asymmetrical surface of 130m², to integrate several functional offices with workstations, a checkroom. But the real particularity is to highlight the 20m² model and to keep an exhibition spirit rather than a stand. There is a scenarization of the model with a lighting that simulated the sun in real time. Presentation of each project individually. 3m wide screen projecting a film. VIP lounge integrated into the architecture of the space.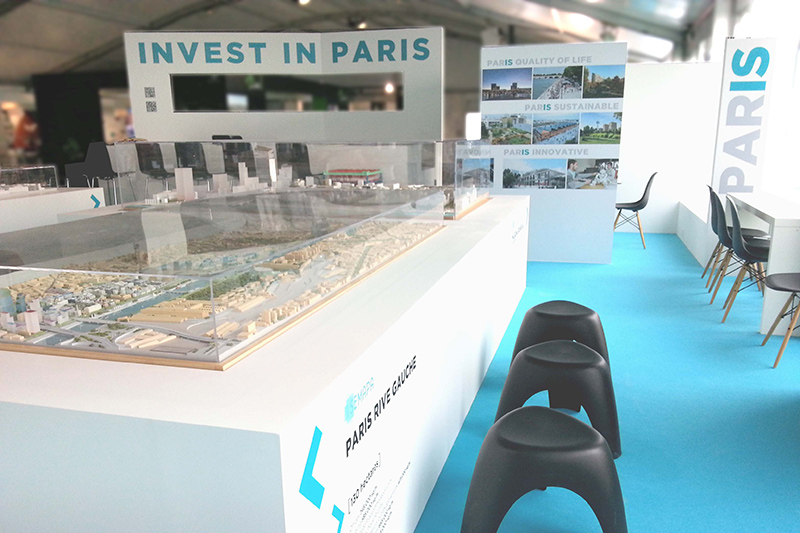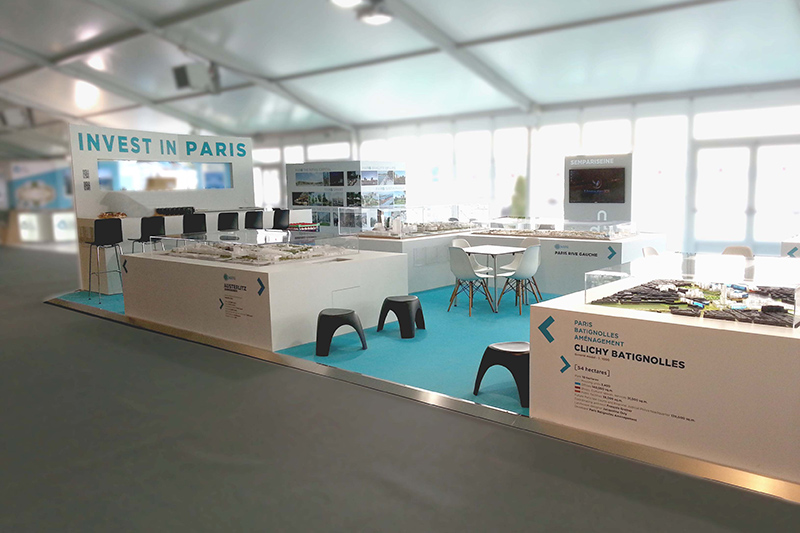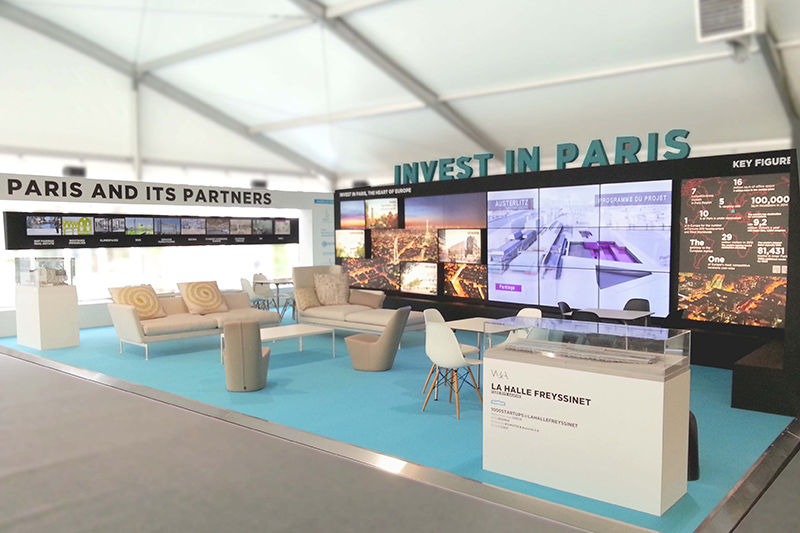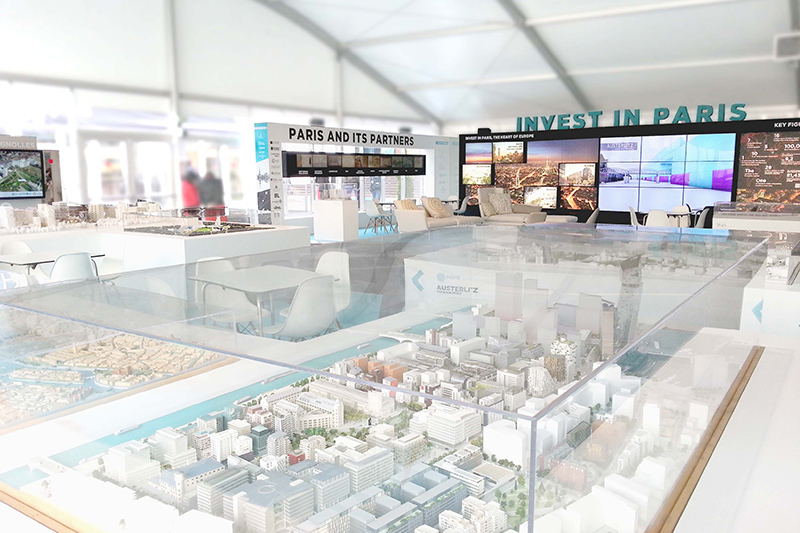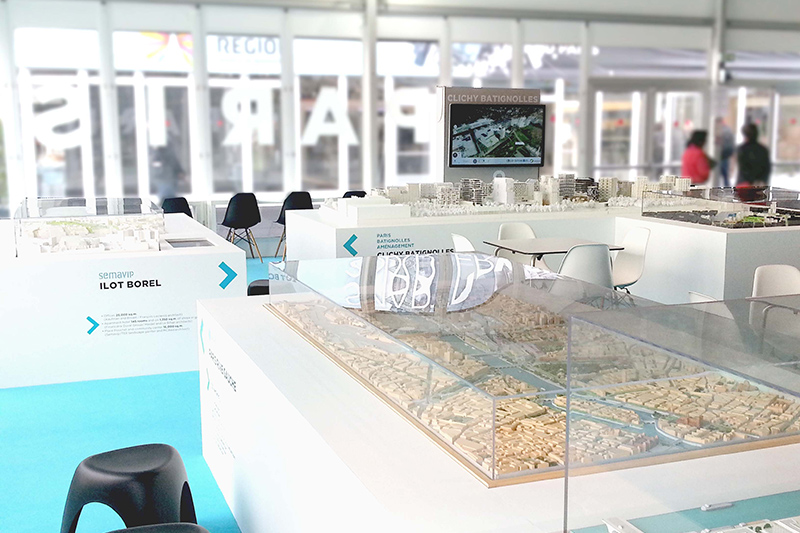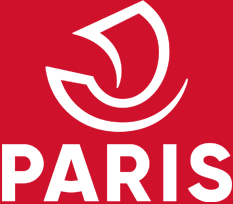 Learn more
Palais des Festivals, Cannes
Arrangement of a 200m2 space in a 2000m2 tent and its patio, installed on the Croisette. Highlighting of architectural and town planning projects in Paris via scaled models and a video wall. Logistics space adapted for the consequent caterer. "Conviviality" space with a stand "pieds dans l'eau"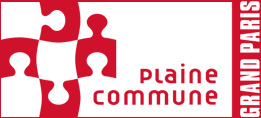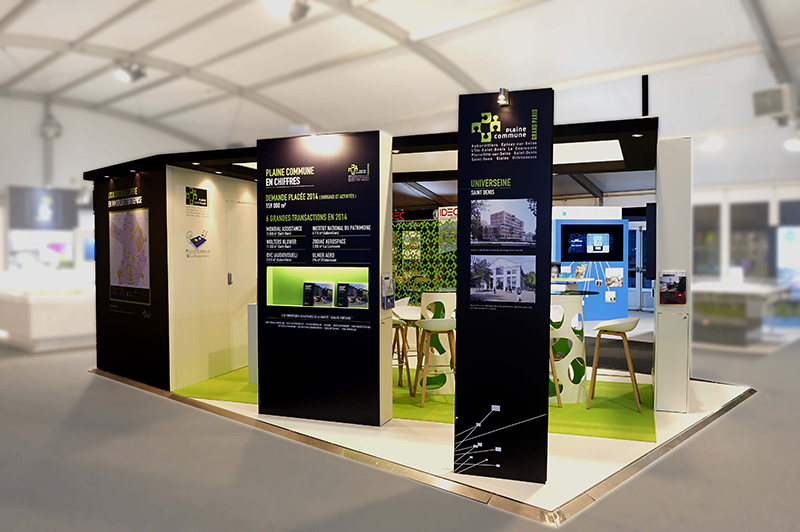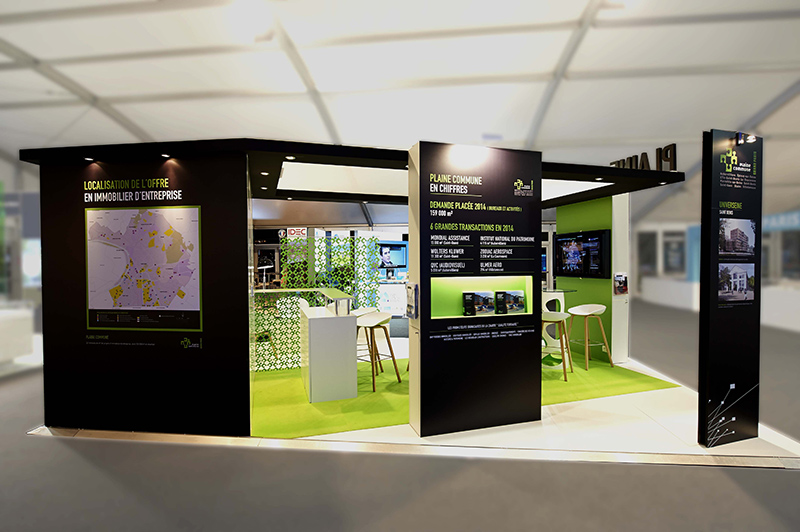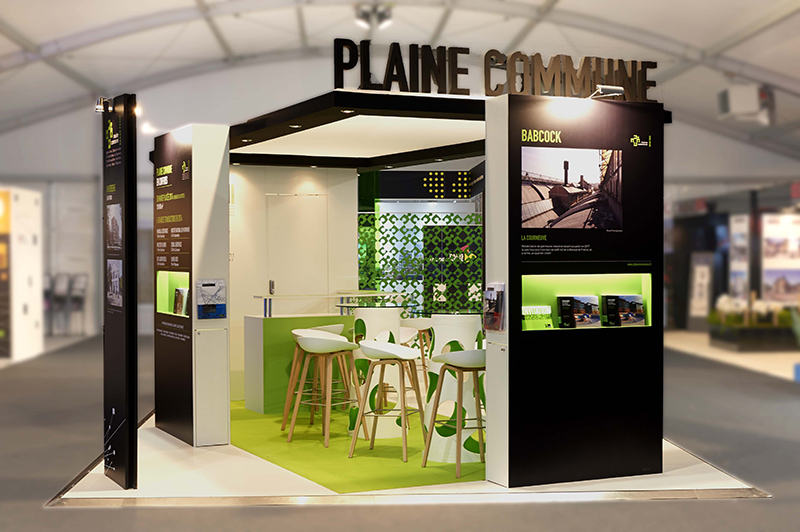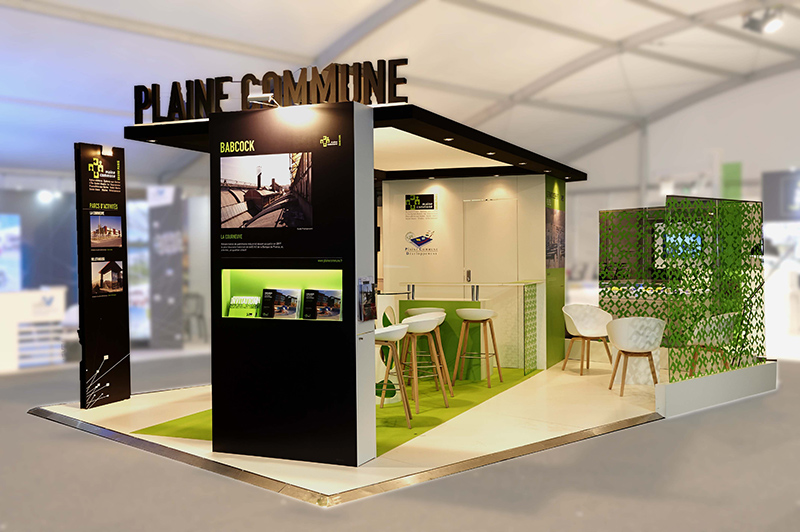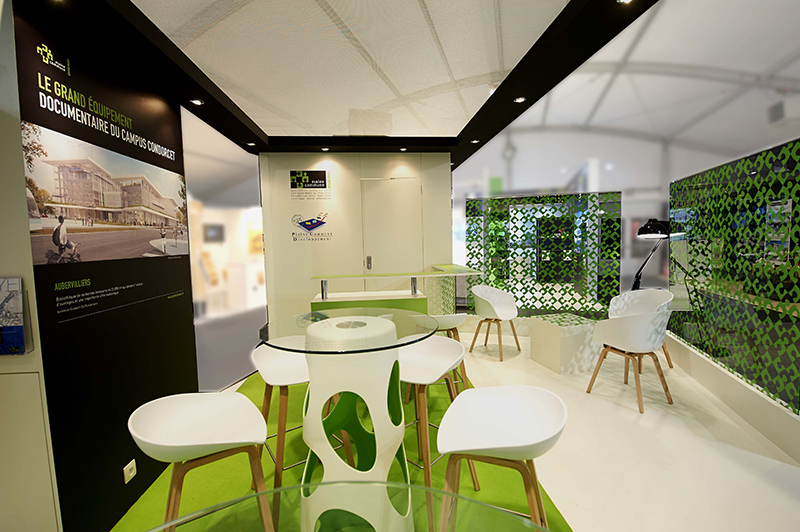 Learn more
Palais des Festivals, Cannes
Stand opened on 4 aisles on a 30m2 surface.
Convivial space which aim is to give onformation on projects to come about Plaines Communes in different regions through screens, boards, models. Highlithing of the strong identity of Plaine Commune through signage.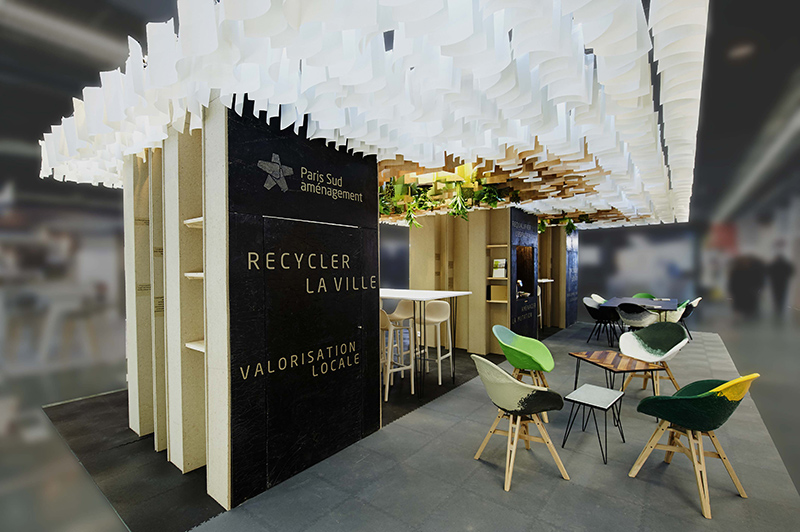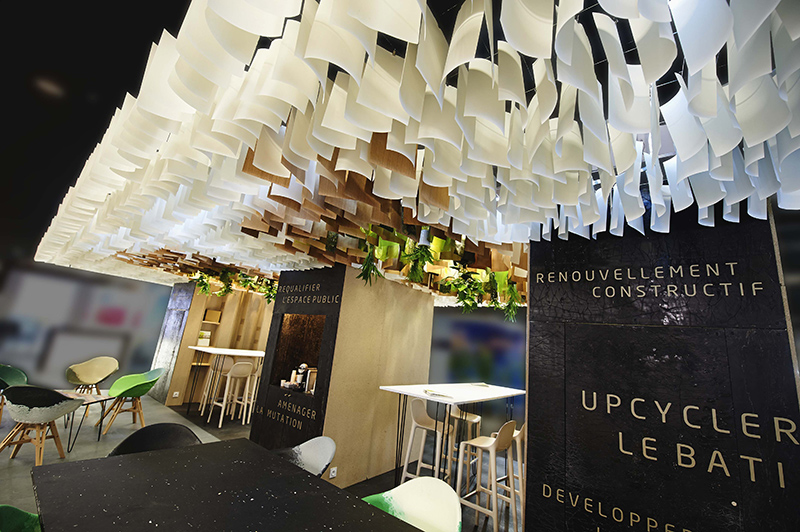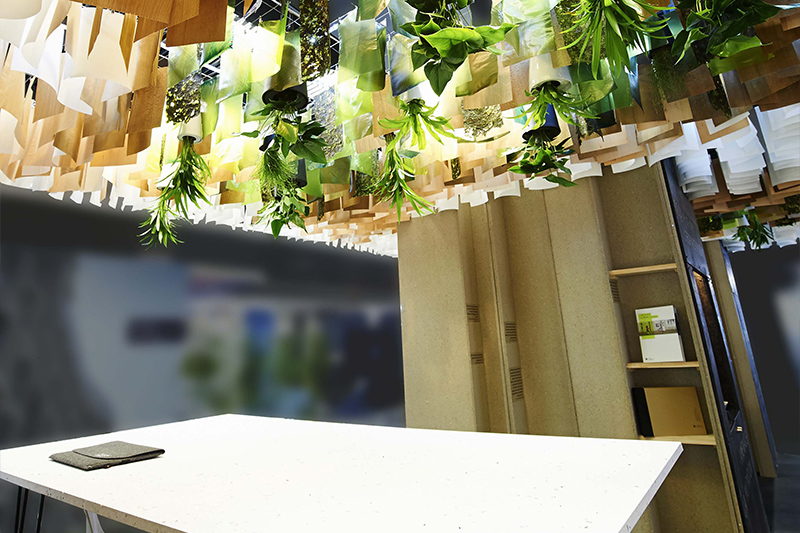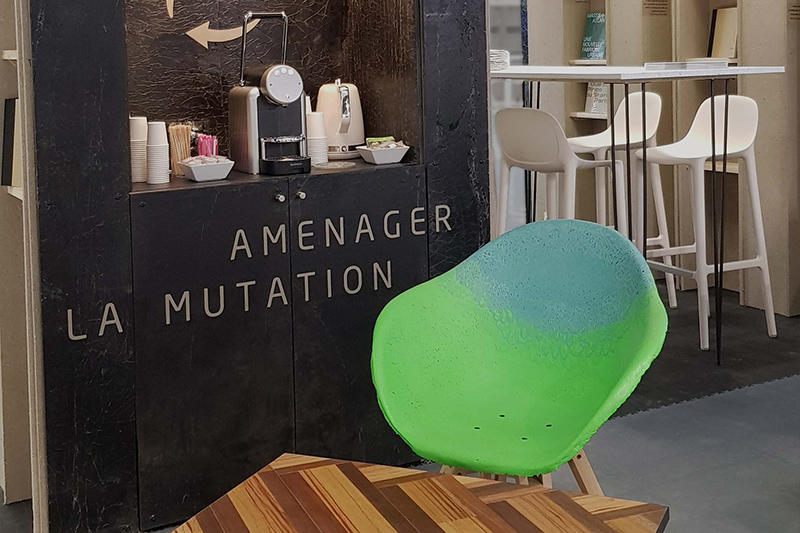 Paris Sud Aménagement SIMI
Learn more
Palais des Congrès de Paris
Island shaped stand of 57m2.

Semmassy assigns us as project managers in collaboration with an architect. Problematics are often the same : be able to receive conferences, have a stand fixed in the current problematics about the envrionment (reuse of materials etc. ) The stand must be assembled and finished in two days.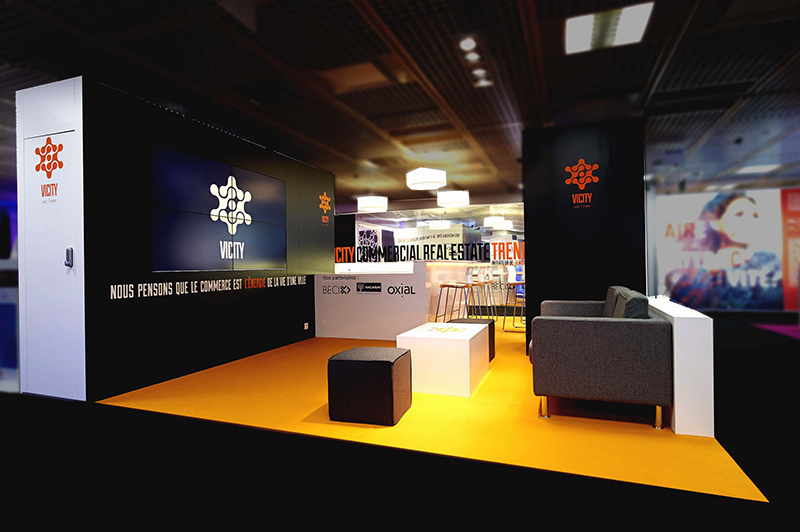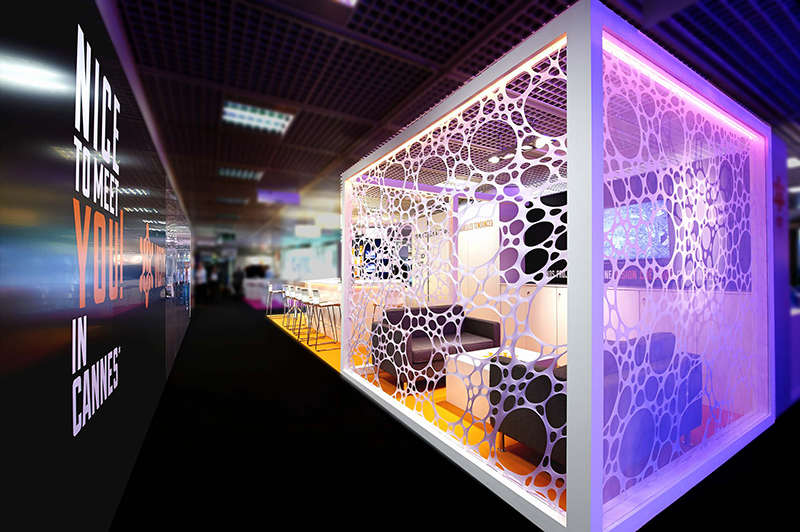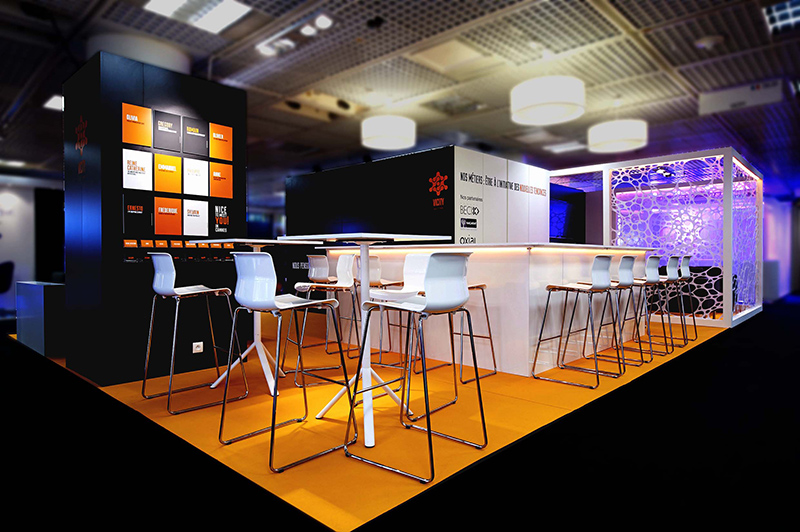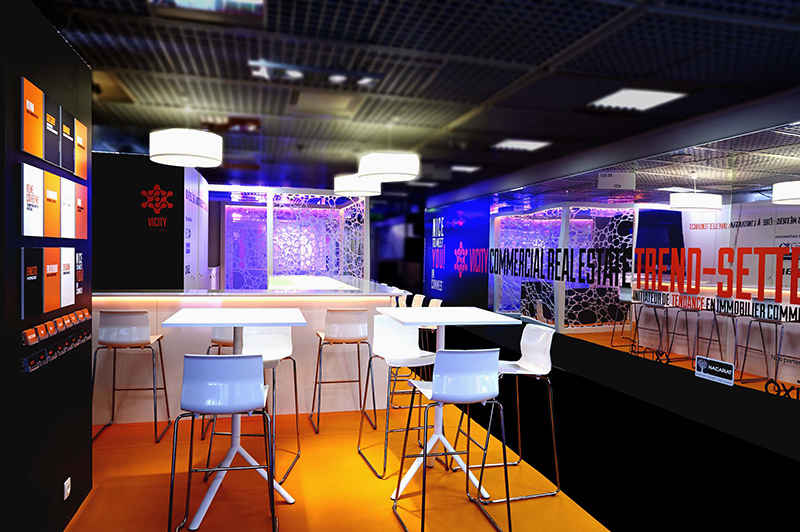 Learn more
Palais des Festivals, Cannes
60m2 stand opened on 3 aisles
Stand convivial with a VIP resception with a corner bar but also work tables and a large screen video. Partnership with Marine Communication ( Dunkerquoise communication agency )